What to do when the success of your hero product is limiting your brand growth?
Do you have a gut feeling, or perhaps hard data, to prove that a leading 'hero' SKU is cannibalising the potential of the rest of the portfolio and any NPD you create?
If so, this is the story for you.
Nirvana is a life-loving brewery that makes beers, ales and lagers with either no or low alcohol. They make great products, and consumers love them. Everything was looking peachy.
They hired us because they needed a new master brand, a range structure and packaging design for their growing portfolio. But their dilemma was that their existing bestselling lager was very well-known by its previous packaging design.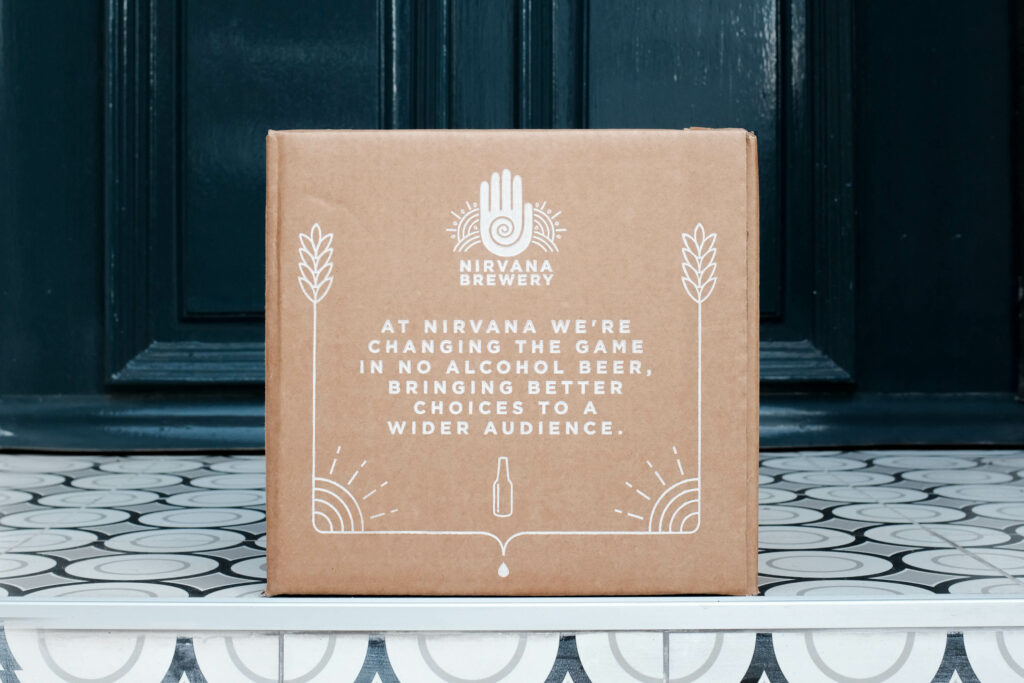 We love a challenge! Here's how we tackled it / Points you'd be wise to consider if you're in a similar tight spot:
01. Consider the Approach.
Nirvana Brewery had two options: Make room for two brands, so their bestseller lager become its own brand, but with the risk of an unclear brand architecture. Or, align the bestseller with the master brand and risk recognition issues?
02. Holding on To The Most Recognisable Equities.
For Nirvana Brewery, we decided to bring the bestseller lager into the new master brand, allowing for a clear architecture and freedom for NPD development. Consumer research shows us what the most recognisable equities for the lager are, which we kept for the new design.
03. A Clear Vision.
At the same time, the bestseller lager needs to fit the vision for the new master brand. This means not being too precious about existing recognition allowing us to truly evolve the packaging design.
04. Future-Proofing Master Brand.
We created a striking new master brand by evolving the most recognisable equities – the hand logo and striking colourways – and then developed this across the wider portfolio. The new branding also consisted of a flexible design toolkit meaning they would never be limited again when their product range expanded.
05. Use Visual Language.
We used diverse visual language to communicate the brand story, the 'perfect beer' journey (inspired by the 'perfect state' of Nirvana), and the brewing process. By making this process, rather than variant specific, we strengthened consumer awareness of Nirvana's overall brand capabilities, rather than allowing them to be typecast by one product.
Read the full case study here and see the results we created for Nirvana Brewery.
Back